Layouts
Database and Archive Content
Phase I of the database is complete. More data will be incorporated into the database as this project evolves over time.
Public Accounts: 161,054 records
Individual transfer payments coded to link to the environmental, human rights, Indigenous peoples, and women's sectors. Source: Public Accounts.
Jurisdiction
Agency
start year
end
year
British Columbia
Government of British Columbia
1960
2014
Canada
Government of Canada
1972
2014
Nova Scotia
Government of Nova Scotia
1960
2014
Public Accounts Archive: 437 records
PDF files of extracted transfer payment sections from Public Accounts from multiple jurisdictions.
| | | | |
| --- | --- | --- | --- |
| Jurisdiction | Publisher | start year | end year |
| Canada | Government of Canada | 1972 | 2014 |
| British Columbia | Government of British Columbia | 1960 | 2014 |
| Alberta | Government of Alberta  | 1960 | 2014 |
| Saskatchewan | Government of Saskatchewan  | 1960 | 2014 |
| Manitoba | Government of Manitoba  | 1960 | 2014 |
| Ontario | Government of Ontario | 1960 | 2014 |
| Quebec | Government of Quebec | 1960 | 2014 |
| Nova Scotia | Government of Nova Scotia | 1960 | 2014 |
| New Brunswick | earlier years forthcoming | 1996 | 2017 |
| PEI | forthcoming |   |   |
| Newfoundland and Labrador | forthcoming |   |   |
| Yukon | forthcoming |   |   |
| NWT | forthcoming |   |   |
| Nunavut | forthcoming |   |   |
---

Further Reading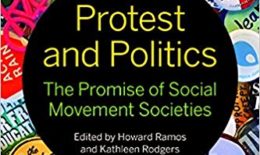 Readings lists on the topic of state funding for social movements
---

Citing Website
All information sources from statefunding.ca and the database should be acknowledged by the User and cited as follows:
–
Website:
Clément, Dominique. "Title of Page or Document." State Funding for Social Movements. Accessed [date accessed, e.g. 28 July 2020] www.statefunding.ca.
–
Database:
Clément, Dominique. State Funding for Social Movements Database. Accessed [date accessed, e.g. 28 July 2020] www.database.statefunding.ca
---