About
This project produced the first systematic examination of the breadth of state funding for NGOs in Canada. In addition to the archive and database, there were numerous other deliverables that emerged from this study.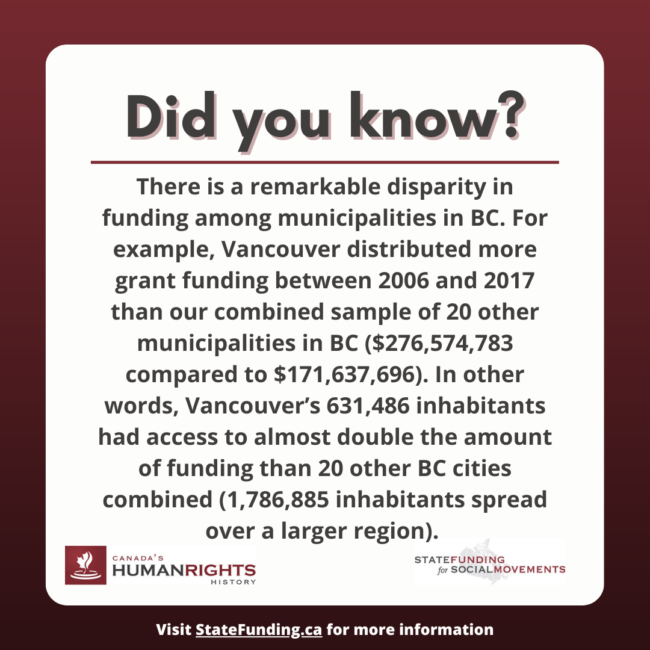 The relationship between the governments and NGOs in Canada has been rapidly changing in recent years. Funding for the nonprofit sector is being substantially reduced. Yet governments in Canada continue to depend heavily on NGOs to deliver services such as crisis response, education or health programs. Many NGOs are responding to the cuts with innovations in organizing, advocacy, and community fundraising while others are diminishing in size or disappearing under these new conditions. These developments make this an ideal moment to study social movements and the nonprofit sector's relationship with the state. If NGOs are essential to democracy and facilitating citizen engagement, then changes in state funding raises profound questions about how NGOs advocate for the interests of their constituents.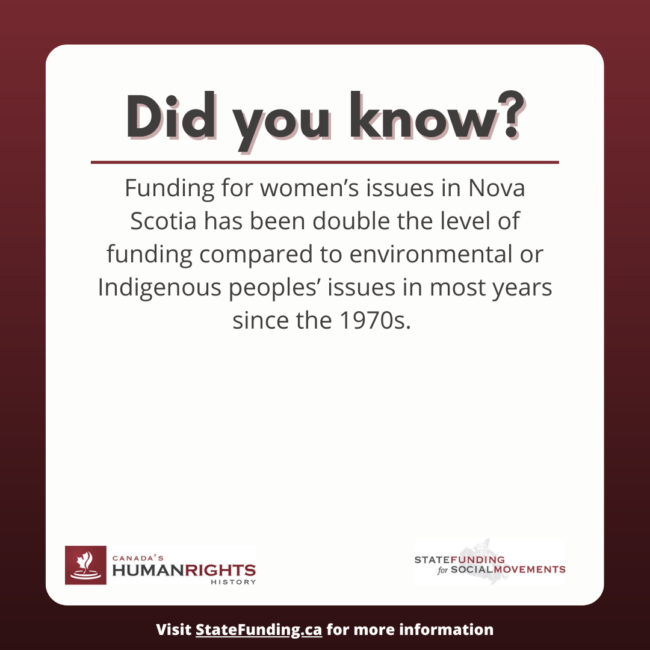 Phase I of this project lasted from 2014 to 2020. The focus was on extracting data from Public Accounts published by the federal, British Columbia, and Nova Scotia governments with a focus on four sectors: environment, human rights, Indigenous peoples, and women. The data collection excluded grants to governments (e.g, municipalities), government agencies, individuals and for-profit organizations (see Data Entry for further details in our methodology). Phase II, which is currently underway, applies our methodology to collecting data from Public Accounts for other jurisdictions as well as collecting data on grants from municipal governments. This data will soon be incorporated into an expanded database.
The research team for this project included:
Principal Investigators

Collaborators

Dr. Dominique Clément
Department of Sociology
University of Alberta
Dr. Pascale Dufour
Department of Political Science
Université de Montréal
Dr. Catherine Corrigall-Brown
Department of Sociology
University of British Columbia
Dr. Dominique Masson
Institute of Women's Studies
University of Ottawa
Dr. Howard Ramos
Department of Sociology
Western University
Governments in Canada began funding large numbers of non-governmental organizations (NGOs) in the 1960s. Through funding, the state...
We are committed to reaching out and working with communities in their own spaces. Social movements produce their own unique knowledge....
---
---
---
---
---