State Funding for Social Movements
The State Funding for Social Movements project is a five-year study that examines (a) the history of state funding for social movements in Canada; and (b) how the relationship between state funding and social movements differs across movements, regions, and time periods. The research for this project is divided into three parts: (i) documenting the evolution of federal and provincial government policy towards social movements in Canada; (ii) assessing the impact of state funding on social movements' strategies for social change; and (iii) creating a publicly available database of state funding programs.
One of our deliverables is a public digital archive/database that will document funding from governments in Canada since 1960 to social movement organizations. The first stage of the project is scanning the transfer payments section of the publication Pubic Accounts for British Columbia, Federal and Nova Scotia governments every year between 1960 and 2014. Over 20,000 pages were scanned and processed using optical-text recognition software. Individual grants (over 160,000) to organizations for Aboriginal peoples, the environment, human rights and women were extracted and uploaded to the database. The database will also include a searchable archive of the original transfer payments document extracted from Public Accounts for the years 1960 to 2014 for the following jurisdictions: Federal, Alberta, British Columbia, Manitoba, Nova Scotia and Saskatchewan. Finally, the database will also include hundreds of thousands of records of additional records secured directly from provincial, municipal and federal government departments and agencies. For a complete list of current sources, see the Database page.
This public archive/database will be launched on this site in 2019.
The following video (5 minutes) provides an introduction to our database, which is currently under construction. Visitors can access a web-based version of the data here [click on Guest Access – please note that web-based version of the FileMaker database is much slower and does not provide access to processing tools such as Reports and Charts]. The database format and structure will also be periodically updated until our launch 2019. The current database was created using FileMaker Pro software. However, the final version of our public digital archive and database will include a separate portal using software that is user-friendly and accessible to non-specialists.
After watching the video, you can learn more about navigating the website here.
This project is funded by the Social Sciences and Humanities Research Council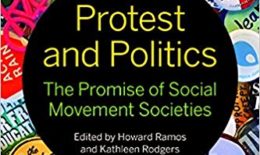 Studies on funding social movement and nonprofits. Last updated: May 2017. ...
learn more +
---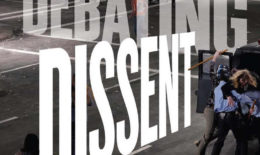 Recent developments, news and resources relating to the study of social movements in Canada. Includes research funding, institutes, conferences and m...
learn more +