Database
Our project examined the history of state funding for social movements in Canada and how the relationship between state funding and social movements differs across movements, regions, and time periods. NGOs have a long history in Canada of dependence on public funding. But there is little evidence on the extent of state funding for NGOs. We endeavoured to document how state funding has shaped Canada's nonprofit sector. We began by collecting data from Public Accounts – an annual publication of federal and provincial governments that includes a detailed budget of government finances. Public Accounts is the most reliable source for identifying transfer payments to NGOs.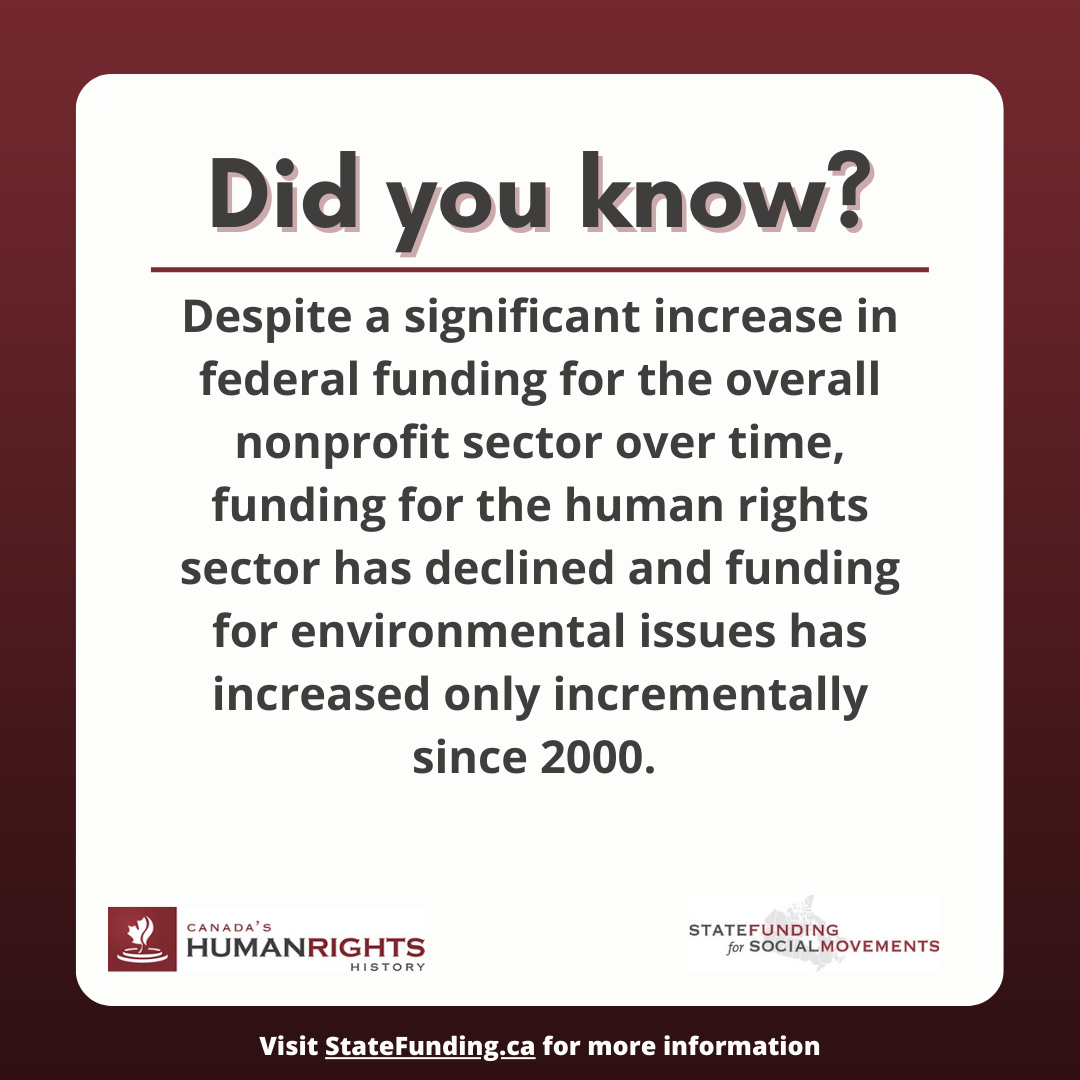 To create a searchable database, our team digitized and processed over 20,000 pages using digital cameras and Book2Net scanners, AbbyFineReader (optical-text recognition software), Google's OpenRefine and FileMaker. Phase I, which is complete, was to collect data on transfer payments to NGOs from the federal, British Columbia and Nova Scotia governments between 1960 and 2014 for the following sectors: the environment, human rights, Indigenous peoples, and women. Phase II, which is in progress, is to secure large datasets from federal, provincial and municipal governments on transfer payments to NGOs in all sectors. We have also partnered with the University of Alberta Library to expand our scanning of Public Accounts to include most Canadian provinces.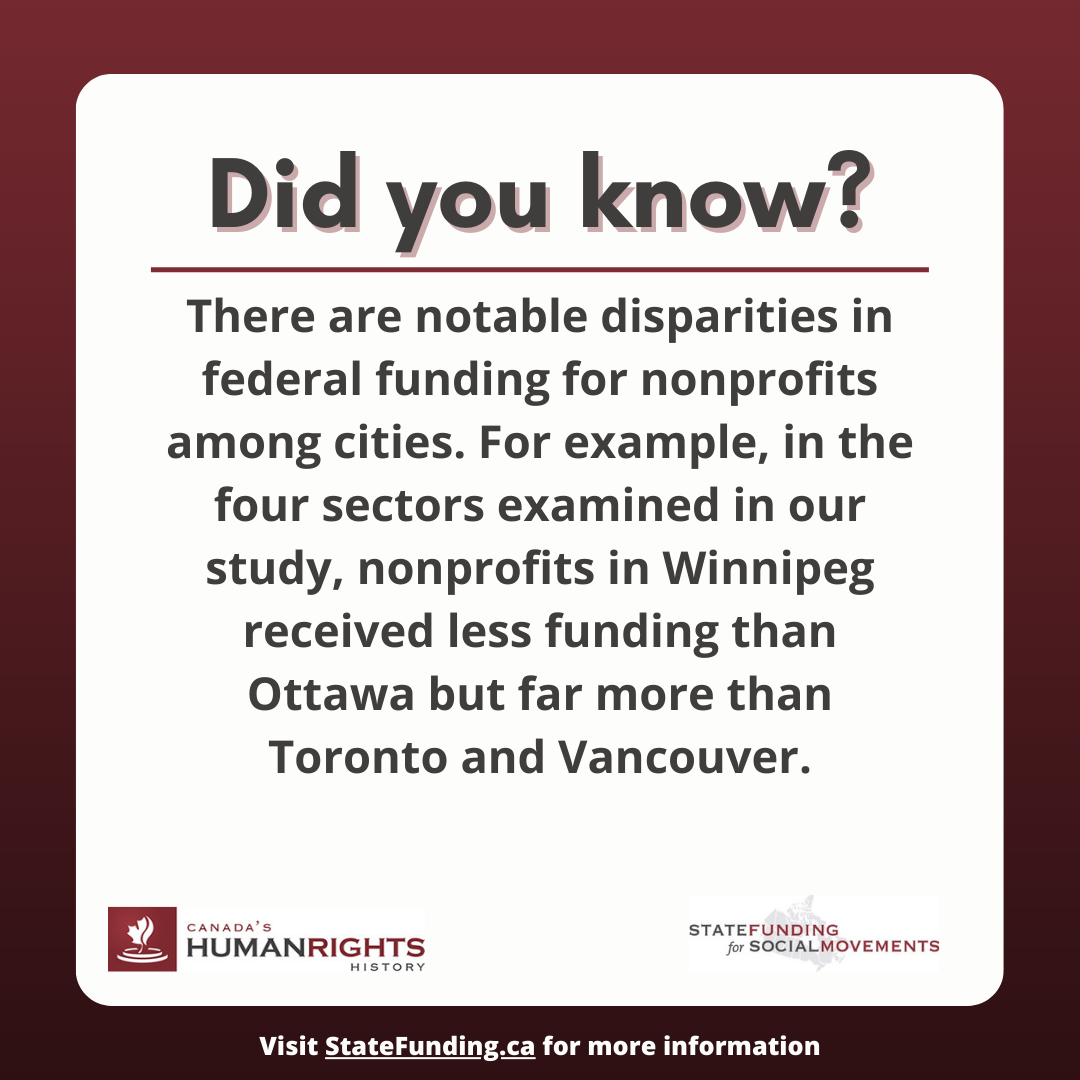 The database is a unique resource that researchers can use to explore a variety of issues impacting the nonprofit sector including the diversity of Canada's voluntary sector; how funding practices differ across movements, regions, and time periods; how funding has fluctuated over time and under what conditions; the way the state privileges issues or organizations; and much more. The data can also be used to address broader research questions such as: What factors explain the state's intervention into the voluntary sector in the mid-twentieth century? Did state funding coopt social movements? Why did the state privilege some organizations over others? Did the regional distribution of state funding for nonprofits disproportionately benefit some regions over others? What were the implications of state funding on movement activities, strategies for change, and inter-movement networks? How did state funding legitimize the claims of some social actors to the detriment of others?
The Introduction page below as well as this 6 minute video provides information on how to use and navigate the database.
---
---
---
---
---