Database
Our goal is to examine (a) the history of state funding for social movements in Canada; and (b) how the relationship between state funding and social movements differs across movements, regions, and time periods. This project's primary deliverable is a database on grants for SMOs (social movement organizations) across Canada since 1960. It will eventually be launched as a public digital archive and database.
SMOs have a long history in Canada of dependence on public funding. But there is little evidence on the extent of state funding for SMOs. Our goal is to document how state funding has shaped Canada's social movement sector. Phase I was extracting grants from Public Accounts – a government budget published annually that includes a transfer payments section. The transfer payments section includes a comprehensive list of grants to SMOs. It is the most reliable and comprehensive source for identifying grants to SMOs. The primary obstacle to using Public Accounts is that it is dense – the federal records alone include 12,000 to 15,000 entries each year. Normally, it would be impossible to use this source except for researchers concerned with only a handful of years or following a few specific organizations. New technology, however, enables us to use this source in ways that allows a comprehensive analysis of thousands of groups over multiple decades.
Our team has digitized and processed over 20,000 pages using digital cameras and Book2Net scanners [Canon or Nikon SLRs], AbbyFineReader (optical-text recognition software), Google's OpenRefine and FileMaker Pro. This project demonstrates, among other things, the immense potential of applying new technology in historical and sociological research. It is now viable for a small research team with modest funding to create a large dataset from historical materials and or contemporary big data sets.
Phase II is securing large datasets from federal, provincial and municipal governments on grants to all SMOs. We have also partnered with the University of Alberta Library to expand our scanning of Public Accounts to include all western Canadian provinces. And we are securing data on funding programs to complete the database on individual grants.
The database will be launched as a public digital archive and database on this website in 2019.
---

Further Reading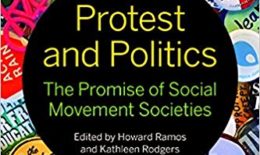 Readings lists on the topic of state funding for social movements
---
---

Citing Website
All information sources from statefunding.ca and the database should be acknowledged by the User and cited as follows:
–
Website:
Clément, Dominique. "page title or document title." State Funding for Social Movements. www.statefunding.ca (date accessed).
–
Database:
Dominique Clément. [year] State Funding for Social Movements Database. Retrieved from http://www.statefunding.ca
---