Database Training (Research Team only)
The following short video tutorials explore the content and functions of the FileMaker database, including how to access the database.
Tutorial 1: How to access the database (3 minutes)
Tutorial 2: How to navigate the database (5 minutes)
Tutorial 3: Additional layouts and tables in the database (7 minutes)
Tutorial 4: Exploring the functions and tools in the database (6 minutes)
Tutorial 5: Creating Quick Charts (2 minutes)
Tutorial 6: Find and Sort Functions (8 minutes)
Tutorial 7: Charting and Reports Layouts (9 minutes)
The following videos are for the Research Assistants on this project. They explain the various functions for working with the database.
SF Training 1 – Using the Replace Field Contents Function (5 minutes)
SF Training 2 – How to Process PDF files in AFR and Excel
---

Further Reading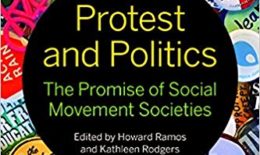 Readings lists on the topic of state funding for social movements
---

Citing Website
All information sources from statefunding.ca and the database should be acknowledged by the User and cited as follows:
–
Website:
Clément, Dominique. "Title of Page or Document." State Funding for Social Movements. Accessed [date accessed, e.g. 28 July 2020] www.statefunding.ca.
–
Database:
Clément, Dominique. State Funding for Social Movements Database. Accessed [date accessed, e.g. 28 July 2020] database.statefunding.ca
---